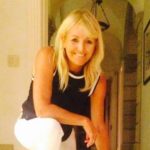 What do you get when you mix leaky media tents, high temperatures, traffic gridlock, protesters in abundance, a corrupt chairman, lying politicians, and venues without food, nor water, and trash piled sky high? If you guessed the Democratic Convention, you would be correct. Word is the media is missing Cleveland. Who knew Cleveland could be missed? By the week's end, Cleveland won't be the only thing missed by the media. The media will actually miss honest and in-politically correct politicians. The media will no doubt miss Donald Trump!
Say what you will about the Republican Presidential Nominee, but one thing can not be denied, Donald Trump is not politically correct. Not being politically correct is not a bad thing. It is a good thing. People want to hear the truth, not patronizing lies. Last night's opening night of the Democratic Convention was nothing more than lies and an exploitation of Blacks, Hispanics, Gay people, and disabled people. Frankly, I wondered if anyone White would ever take the stage. Just about every person that took to the podium spoke out against Whites and spoke in favor of Blacks and Hispanics. I had to wonder if this was a presidential election or a Black Lives Matters Convention. First Lady took to the podium and gave a luke warm speech on being Black and having her daughters play on the grounds of the White House as her husband had become the first Black President. Perhaps Michelle doesn't know this, but America can see that she is Black, and America knows her husband is Black as well. America need not be reminded that America has a Black President and First Lady. America has suffered due to her husband, and not because he is Black, but because he has done nothing positive for this country. As bad as Michelle's husband has been, I fear Hillary will be even worse. Speaking of Hillary, Michelle went on to praise Hillary Clinton, the very woman she trashed talked during the last Democratic primary in which her husband was running against Hillary Clinton. "If you can't run your own house you can't run the White House!" Truer words have never been said of the soon to be Democratic Presidential Nominee, Hillary Clinton. Michelle Obama spoke the truth four years ago, today she speaks in lies, but then it is the Democratic party of whom we are speaking. The Democratic Party is nothing more that a party of political correctness and lies.
Being Black, being Hispanic, being disabled, and being gay was all that was of importance to the Democrats on their opening night of the Convention. Last night was indicative of the past eight years. The past eight years have been nothing more than a divided America. We have gone from a country of being "one", to a country of division. The past eight years have been nothing more than repeat rhetoric. "He's white, he's favored, he's Black he's held back. Slavery and discrimination had for the most part been put in the past. Discrimination still existed in some areas of the country, but very few. Blacks and Hispanics have been given and given, and no matter how much they are given and they take they seem to want and complain all the more. Whites are not hired due to their race, whites are not given jobs due to their race, colleges are never named "White", and clubs and organizations are never named "White". Whites are far more discriminated against today than Blacks and that's the truth. While being White or Black is neither here nor there for the vast Majority of this nation, it is for the Democratic Party. What happened? What happened to America being "one"? What happened is Barrack Hussein Obama had a mission, a mission to divide and destroy America and he's done a fine job at that.