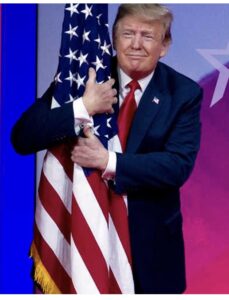 ATTENTION TRUMPETTES AND TRUMPSTERS, AROUND OUR BEAUTIFUL AMERICA, AND IN COUNTRIES ALL AROUND THE WORLD.
President Trump's Birthday is next week and here's what I suggest we all do. Let's get on our Social Media and start praising and wishing him a very Happy, Happy Birthday. Let's flood the world with all kinds of positive sentiments about OUR President. After all, this is a critical time right now, and we need, and he needs, your support, and your love.
So come June 14th, which is the Presidents Birthday, we should have a good head start on all of our Birthday cheers and wishes being worldwide, and he will be inundated with positive news.
HAPPY BIRTHDAY MR. PRESIDENT. The Trumpettes and Trumpsters around the world love you, and appreciate you.
Toni Holt Kramer
Founder and President
TrumpettesUSA, Inc.