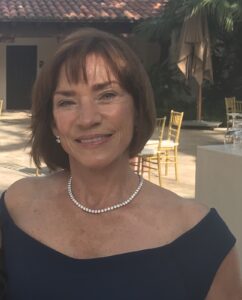 I live in Jupiter, Florida. I admired President Trump before he became president. He is such an asset to our country. Toni sat next to me at a Gala this past December. She told me how to join the Trumpettes, which I have admired since I heard of the group. I so enjoyed her company that evening. A very dedicated and fun woman!
I will support President Trump in his re-election! He has done so much for our country. I am proud and grateful to live in the USA!
Trump For President!!