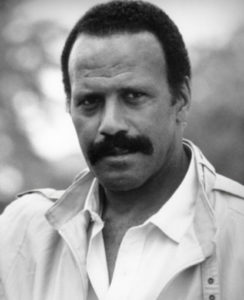 Fred graduated from Northwestern University ('60) with a degree in Architectural Engineering. At Northwestern he played football under legendary coach, Ara Parseghian before going to the pros where he became an All-Pro defensive cornerback – playing under Al Davis as an original Raider, then the Kansas City Chiefs with the distinction of playing in Super Bowl I as well as four Pro-Bowls.
Moving to Hollywood, Fred starred with Diahann Carroll in the "Julia" television series. He starred in Robert Altman's "M*A*S*H" as 'Spearchucker Jones', then Otto Preminger's "Tell Me You Love Me, Junie Moon". Learning from the best he formed his own production company, producing and directing more than 30 films worldwide. Fred has been an enduring action star in more than 60 films thru four decades, ranging from the '70's classics "Black Caesar" and "Hell Up in Harlem", the 80's "Three the Hard Way" and "One Down, Two to Go", the '90's "From Dusk till Dawn" and "Original Gangstas", then into the new millennium co-starring with Ben Stiller and Owen Wilson in the smash hit "Starsky and Hutch", and the 2012 patriotic feature "Last Ounce of Courage". A proud national spokesman for the Wounded Warrior Project he's an advocate for all vets.
Fred resides with his wife, Linda, in Palm Springs, California, where there is nothing he enjoys more than a round of golf and a great cigar.