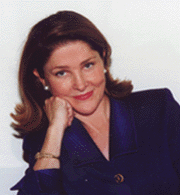 E. Lee Hennessee, Managing Principal of the Hennessee Group LLC, focuses on manager selection and new business development. She directed the Hennessee Hedge Fund Advisory Group beginning in 1987 as a division of E.F. Hutton and continuing at Republic National Bank where she developed and managed the first U.S. hedge fund consulting division of an international bank. She also developed the hedge fund consulting group at Weiss, Peck and Greer.
Lee began her career at Thomson McKinnon Securities in 1976, where she performed institutional and retail sales. In 1987, Ms. Hennessee created the first hedge fund index. The Hennessee Hedge Fund Index was originally published exclusively in Barons. Today hundreds of institutions domestically and internationally rely on the Hennessee Hedge Fund Index for their own client hedge fund reporting. Monthly, the Hennessee Index reports, 23 hedge fund styles. These styles are followed internationally via news outlets, including Bloomberg, WSJ, and Reuters.
Ms. Hennessee served as a finance chair for Elizabeth Dole's presidential campaign and the 2005 New York City Billy Graham Crusade. Lee co-founded the New York City Christian Women's Fellowship, which folded into Campus Crusade, and was a founding Angel for 100 Women in Hedge Funds. Ms. Hennessee was also a Trustee of Palm Beach Atlantic University, National Chairwoman and Founding Member of Easter Seals Florida annual Kentucky Derby charity event. Recently, Ms. Hennessee traveled to Saudi Arabia to open up new channels of business diplomacy and speak with Saudi Arabian Princesses on owning and operating businesses.
Lee was a member of the Women's CEO Summit that met with President and Mrs. Bush as an advocate for women CEOs.
Ms. Hennessee is known as an extraordinary fundraiser for charities that involve children and young people. In addition, she has been an inspirational speaker for twenty five years, encouraging women in the business to be successful and to win by not compromising their business ethics.
Ms. Hennessee is one of the most widely sourced consultants in the hedge fund industry and has published articles in Barron's and Pensions & Investments. She is often quoted by other major financial publications, including The Wall Street Journal, and has made guest television appearances as a hedge fund expert on Bloomberg, CNN and CNBC. In May 2007, she was selected as one of New York's 50 most powerful women. Her pioneering efforts in 1987 created the first hedge fund manager database which is the forerunner of the Hennessee Hedge Fund Indices®.