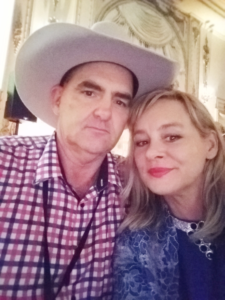 Dear Trumpettes,
I live in Victoria, Australia & have been campaigning against radical left/socialist policies for over 10 year's. I have seen the destruction of our Christian values & society by the left agenda. Seeing Donald Trump win the last election was one of the happiest days of my life

I speak out in support of Donald Trump and acknowledge the wonderful work he is doing to family, friends, colleagues & wherever I see the opportunity to help inform people. I have a small business & I am the proud carer of my 92yo mother. Thank you for this wonderful opportunity to be a part of this group.
Donald Trump is doing a fantastic job, working so hard to make America great again & he is helping make the world great again. He is helping empower Australian politicians to stand stronger & helping educate the world on what is good & righteous, pride in nation and the importance of looking after our own countries future. I speak out & educate people on the great work Donald Trump is doing and I am so thankful for the marvelous work he is doing for us all.