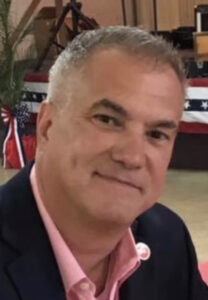 Army Veteran, 9-11 First Responder (FDNY), part of Trump presidential motorcade and rally security details since 2016, co-founder of the Republican Reset Super PAC.
Charitable endeavors have been fearing Ted on THE TODAY SHOW, Glenn Beck, CBS Evening News and covered by over 400 national press & media outlets.
Toni Holt Kramer took part in the 9-11 Readings of the Names Tribute I facilitated last September 11th. As did Congressman Ronny Jackson, Congressman Byron Donalds, Texas RNC Chairman Allen West and Congressman Luis Gohmert to name several. I am still very grateful that Toni took time to honor those killed in the attacks on 9-11.
My current mission, the Super PAC I co-founded, is to ensure that all 10 Congressional Representatives who voted to impeach President Trump get voted out of office in the 2022 primary elections. Starting with unseating Liz Cheney