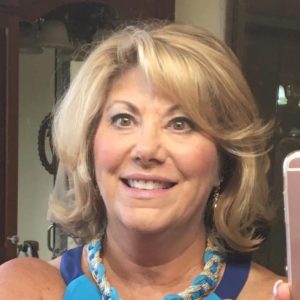 I am a Christian, married mother of three boys ages 24, 21 and 16. I have lived in Florida almost all of my life. I grew up in Miami and graduated from Westminster Christian School. After I earned my B.S. from Florida State University, I moved to Orlando and began a career with Liberty Mutual, which I later left to become a stay home mom. I currently reside in St. Petersburg, Florida with my family where we are longstanding members of Northeast Presbyterian Church and the Vinoy Club.
My husband and I were members of the Republican National Committee for several years and the Pennsylvania Society. I am 100% behind President Trump and pray for him and his family daily.
Mission: I believe that God created this great nation we live in and that evil forces have been trying to destroy us with their liberal, socialist agenda and with the help of Soros, Pelosi, Schumer, Clinton, Obama and others. I believe God raised up a President Trump to lead us out of such a time as this. I believe we need to be bold in our support for President Trump. I am not a "closet" Trump supporter – I am out there with my MAGA flag on my house and Trump bumper sticker on my car. I believe that too many Trump supporters are in the closet and need not to be afraid to be bold for him. Stand up and say, "I stand with President Trump", he is helping us, we need to help him. I am outspoken on social media and will continue to support our President any way I can.