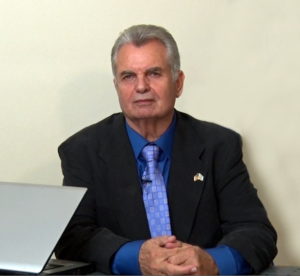 Born in London England, moved to Israel with my parents as a child, after school and mil. service, worked for Israel Educational TV, then moved to Florida to found and produce the Shalom Show on TV on the air since 1979.
We look forward to reaching an increasing audience worldwide to thereby more effectively share positive and fair in-depth programs that enlighten a broad spectrum of viewers, including members of all faiths.
The Shalom Show® is dedicated to informing the public about Israel and Jewish life. About friends and history, technology and tourism and about the achievements, challenges and hopes for peace. A cause today that is more essential than ever.
We've had Toni Holt Kramer and Robin Bernstein on the show, broadcast on ABC TV-25 in Palm Beach and nationwide on DirecTV, Comcast, Time Warner and other networks reaching over 45 million homes, with national coverage across the USA, with 9 million "Unique Viewers" per month, presenting an impartial variety of subjects and views. The Shalom Show® has a long track record of credibility and name recognition and is honored to be regarded as the premier Israel/Jewish TV show in the USA; on the air continuously since 1979.
We feature special reports and in-depth interviews with American, Israeli and other leaders in politics, business, technology, medicine, education, culture, entertainment and other topics, generally focusing on positives and the achievements of the State of Israel and friends of all faiths, sharing a vision of peace, inspiring solutions and progress. Some of our shows focus on politics and throughout our many years of programming, we impartially feature politicians from left and right, Republicans and Democrats, to offer a broad spectrum of ideas and viewpoints, as we do in all subject areas.