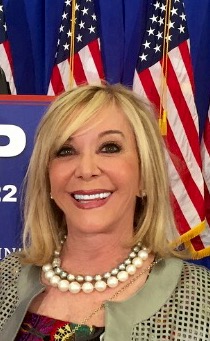 I live in Palm Beach and I am a resident of Florida. I was born and raised in Columbus, Ohio and live there 5 months out of the year. I graduated with a Bachelor of Education and a minor in psychology from University of Miami. I taught school as a reading specialist for many years grades, K-8.
I have 4 children (2 married) with 6 grandchildren.They are my #1 priority. I enjoy real estate, fashion, golf, exercise, homemaker and many charities I give my time to.
My mission is to support Donald Trump. He is the man for all people. We have known him personally for 10 years and truly whatever he does is done with perfection. He does not need to do this and put himself and his family at risk. He truly can make America better and fix this volatile economy and make our Country safe again. I support him and look forward to having him as the next President of the United States.