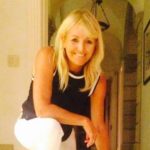 Since 1775 an estimated 1.8 million Americans have given their lives for the United States. Today we remember these men on Memorial Day. It is a day for those who have lost loved ones in war to remember. In remembrance many visit the graves of those lost and place flowers as to never forget, never to forget the bravery of America's brave young men. Unfortunately while Memorial Day weekend is a rather somber weekend for some, it is for the majority of Americans nothing more than a three day weekend,and an excuse to eat, drink and be merry.
As the true purpose of Memorial Day weekend is to remember those fallen heroes, many Americans are appalled by our current President's actions these past few days. Friday, Obama became the first sitting U.S. president to visit Hiroshima, Japan. In a historic visit, Obama laid wreaths at a cenotaph dedicated to bombing victims. During his visit the president apologized for the murder of a young Japanese woman killed by a U.S. marine, spoke of a nuclear free world, and offered his condolences for those lost in Hiroshima, with the dropping of the atomic bomb. Not surprisingly condolences were not given by the Prime Minister of Japan for those Americans killed in Pearl Harbor.
While the Japanese people were quite supportive of President Obama's visit, many Americans were not so enthralled. Perhaps it was due in part to the president's lifting the arms embargo on Vietnam just days prior, thus destroying any leverage that the United States had on Vietnam and abuse. How nice that while the president talks of a Nuclear free world he is giving others the ability to obtain nuclear weapons. Nuclear weapons are an inevitable component in today's world and the United States needs a president that knows it. President Harry Truman's decision to drop the atomic bomb was not an easy one, but a necessary one to bring an end to the war. Shortly after the bombing of Hiroshima, Japan surrendered, and the World War II was ended.
A strong military makes for a strong nation, and a safe nation. With Obama as president our military has been depleted and our members of the military have been treated poorly. That being said makes one think of the expense of America's president and his family going abroad to both Vietnam and Hiroshima to offer condolences for those lost in previous wars. Surely the money would have been better spent on our own military, both inactive and active in the service. America doesn't need a president offering condolences and apologies, America needs a president that respects and supports it's military. America doesn't have this at present. Sending America's troops into dangerous parts and ordering them to "stand down", does not make for a strong leader, and it not does it make for a leader that cares for it's men in service. Men in the military today are dying in part to this president's inadequacies. Perhaps Obama might be better off as to to spend his time figuring out how to keep our men currently serving America safe, rather than jet setting off to visit other countries as to offer up his condolences, and arm dangerous nations. Thankfully America has only seven more months of Barrack Obama, and America can look forward to a genuinely patriotic president in Donald Trump. President Donald Trump will make Americans proud and will bring back the respect for the military that has been lost.
This Memorial Day weekend is indeed a somber weekend. It is somber as this very weekend men in the armed forces are risking their lives. Sadly as Americans across the country will today be enjoying barbecues and not remembering those fallen heroes, and the true meaning of "Memorial Day", men in the military will today be in combat. They will be in combat, and they will be risking their lives so that we may continue to be free. On this "Memorial Day", I urge all Americans to step away from their barbecues and say a prayer for those heroes who have passed on and those heroes of today.
Sean Bianca GOPGIRLBLOG 2016