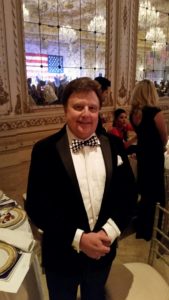 Derek Smith, retired from Florida Power & Light Company (FPL) /NextEra Energy (NEE) and Tennessee Valley Authority (TVA)
Derek Smith began his career in the nuclear power industry as a Nuclear Purchasing Agent at the Tennessee Valley Authority (TVA) in the Chattanooga, TN corporate office in late 1978. Derek managed a number of major contracts for TVA operating plants and units in construction, including the design and construction of office buildings, other facilities and held a number of Nuclear Supply Chain positions at TVA for ~30 years including, Site Purchasing Manager for two nuclear power plants, Site Materials Manager at the Sequoyah Plant (responsible for a staff of 30 people and an inventory valued in excess of $40M and later as the Corporate Manager, Nuclear Contracts and Purchasing for all three of TVA's operating nuclear sites. During that time, Derek had a staff of 25 people reporting to him and was responsible for a budget in excess of $2M and contracts valued in excess of one billion dollars cumulative.
In September, 2007, Derek retired from TVA to return home to South Florida, and accept a job as Nuclear Materials Senior Sourcing Manager in FPL's Juno Beach office where he supported strategic sourcing for FPL Group's fleet of five nuclear sites located in Florida and three other states. Derek was responsible for a staff of procurement personnel located in the corporate offices and at the company's various nuclear power plants. Derek retired from FPL in 2015.
Derek lives in Palm Beach, Florida and supports numerous charities. He is a member of the Palm Beach Yacht Club.
After having worked and managed the power utility business for 36 years, Donald Trump is my choice for President from the day he announced his candidacy, because I believe he will make the right choices to reduce our deficit, stimulate jobs and grow our economy. Without a strong economy, strong borders and a strong military, we have no future. Mr. Trump's no-nonsense approach to business is what our country needs, for what are we, but a large business which has been terribly mishandled in the past. I believe Mr. Trump will balance the budget, create jobs, bring back businesses which have left for foreign countries, make our country stronger, and bring back the values which we, as Americans, long for: God, family, and pride in our Country.