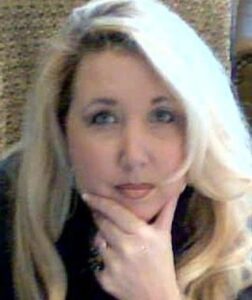 D. Deneen Bunch B.A, M.S.-MHC, PhD abd
Therapist, Behavior & TF-CBT Specialist,
Professor of Psychology, Addiction Treatment
F.A.C.E.S Professional Services LLC
Internal Monitor Federal & State Regulatory Agency Compliance Systems Specialist
Bendell Inc, Alcohol & Drug Treatment Executive Director, Therapist
"Heroes Among Us" Honoring Veterans in France and United States; Founder (website under construction)
Ad Augusta, PTSD treatment for Veterans Brittany France, USA Ambassador
Vetty's Academy Unites States Veterans; Mental Health Ambassador
Presidential Inaugural Prayer Breakfast Board Member, Washington DC
East Tennessee Assist Dir. Presidential Campaign for Donald Trump
The American Club of Paris; Member, Paris France
My goal is to support President's Trump's vision to bring our most beloved soldiers who sacrificed everything for United States of America. I have worked in the field of mental health and addictions for 19 years. I am now working with Veterans with PTSD to expand supportive services to US Veterans living in Paris & Brittany France. This work is in honor of my son who serves in the United States Navy on the USS Ralph Johnson DDG 114. My son has been away from home for 10 years and we have seen each other a total of 6 visits during this time. As a professional and as a mother, I understand the challenges President Trump speaks of our military and family experience during this lifelong sacrifice.