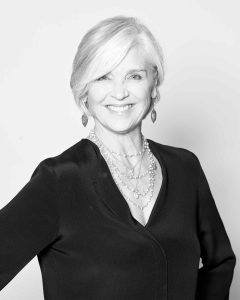 As founding partner of one of the top public relations agencies in Texas, Karen Henry takes a comprehensive approach to public relations overseeing The PR Boutique's Houston office to fulfill client goals and objectives. A respected PR expert, she brings a wealth of experience in luxury brands, real estate, business, retail, legal, restaurant and hospitality, start-ups and crisis communications. Her strengths lie in building trusted client relationships, spearheading imaginative media campaigns that garner successful media placements and imaginative event experiences.
Henry started her extensive career with a Texas-based advertising and PR agency before relocating to Los Angeles where she delved into the entertainment industry. She was also public relations manager for renowned writer and lecturer, John Bradshaw before forming Karen Henry Public Relations in 1999.
Henry has served on the University of Texas College of Fine Arts Advisory Council, Preservation Houston and CC1 Clint Capela Foundation. She has affiliations with Greater Houston Partnership, Greater Houston Conventions and Visitors Bureau, Houston Country Club, The Leukemia & Lymphoma Society and American Heart Association.
Henry attended the University of Texas at Austin majoring in communications, holding her bachelor's degree in theatre from Lamar University in Beaumont, Texas.
I want to do everything I can to get Donald J. Trump re-elected and support his efforts to protect the Constitution and keep America First and Great.