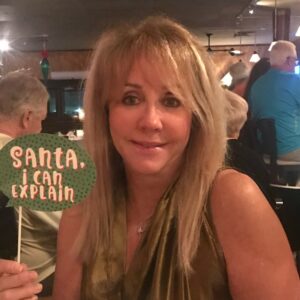 As President of Regulated Industries, Lynne Chamberlain brings to SUSE/Rancher Federal more than 20 years of diverse technical experience as a Sales Executive. Lynne leads the oversight for business matters to help public and private clients operate in a regulated sector. Her first assignment is to create a FOCI SUSE/Rancher Federal Organization for the parent's company growing business in the US market. SUSE and Rancher Federal are driving the SAP Hana and Kubernetes Container strategy throughout the US Government.
Previous Lynne worked for 16 years at IBM/Red Hat as Vice President, where she led the Government Capture/Business Development organization to include BD Directors, System Architects and Consultants to drive and win government programs to include Cloud, Emerging Technologies, Infrastructure business through Federal System Integrators. She continually led the growth of the division 30% YOY.
Lynne has held the position of Vice President and General Manager, within the Federal Systems and Technology Division at Unisys Corporation. She led the growth, margin and profitability of high-performance enterprise solutions and services to the Federal Government with responsibility for over $300M annually and providing oversight to 500 people. Prior, Lynne was Director, of the Federal Division for Network Appliance. As a start-up she grew the business 100% YOY for 4 consecutive years in a highly competitive landscape. Lynne also led teams of Sales and Business Development leaders both at SGI, and Digital Equipment Corporation where she was names Executive of the Year during her tenures.
Lynne holds a master's degree in marketing and Finance from James Madison University. She has been an Adjunct Professor at George Washington University, Montgomery College and James Madison University.
Lynne is an Executive Board member for AFCEA International, was on the Advisory Board for James Madison University, was a previous award nominee for Women in Large Business, within WIT, and was a past winner of a FedScoop's Top 50 Women of Washington. She supports the Susan B. Komen Foundation, the National Kidney Foundation and St Jude's organization.
She is married and her daughter, Alexandra Chappell is the on field reporter for the Washington Nationals Baseball team.