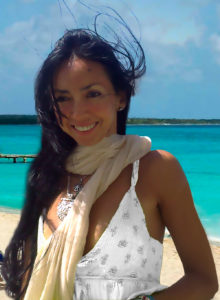 My name is Abril Laughlin. Producer, Dance-Teacher, Actress, Singer, Songwriter, Musical Producer, and Writer, born on April 12th in Punta del Este, Uruguay with Irish, Spanish, Italian, Japanese & Arabian Ancestry. Daughter of a High Couture Designer and a Commercial Pilot.
Committed since adolescent in volunteering for Peace, committed to Human Rights and the dignity of education in Arts.
For years watching grow and strengthen the figure of Donald Trump, admired and valued for his ability and intelligence of great administrator and entrepreneur whom I support, him and his family in their management to make America the giant nation that always was and where I also worked.
Pride from my place of residence, in a country in America where there is a Trump Tower: Punta del Este, Uruguay, from where I'm filling out this form. #MAGA